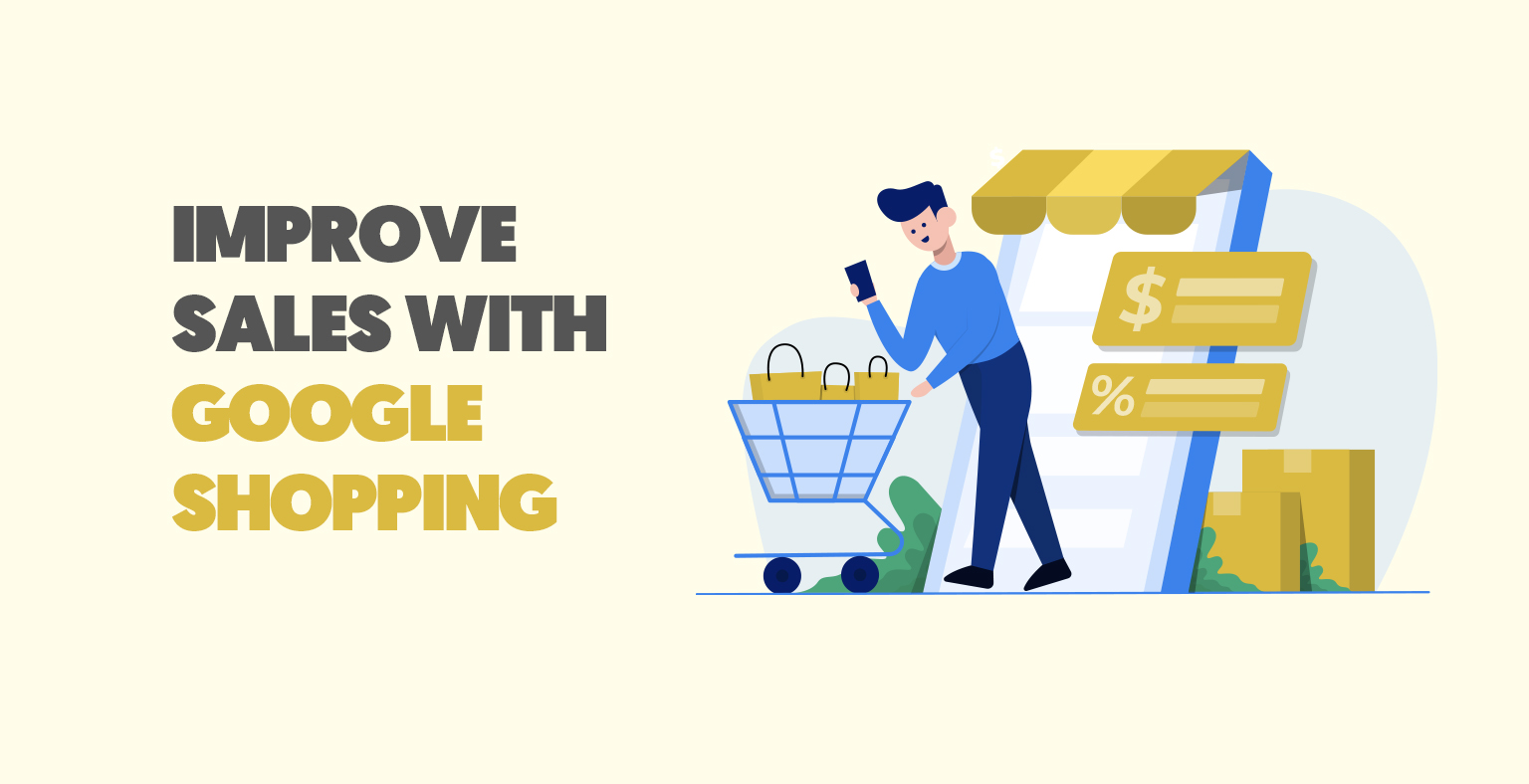 Google is the first and most renown search engine to exist. It would not make sense not to make use of its incredible potential to make your business flourish. Google Shopping is a tool that allows customers to research and compare products. If you want to improve sales on your online store, making sure to list your products on Google Shopping can definitely do wonders for you.
In order to use Google Shopping, you will need to first get familiar with Google Merchant Center and Google Adwords. Using these tools, you will be able to launch a Google Shopping campaign and start advertising your products on the Google Network.
What is Google Shopping:
When a someone starts their online shopping with a google search, they will most likely come across a list of advertised products proposed by Google on top of search results. That is exactly what Google Shopping is: a selection of products recommended by Google providing some basic information about the product, and a link to it.
You might wonder how to get on Google Shopping and be able to advertise your products on Google yourself? While you can't sing up to Google Shopping itself and create a campaign, you will have to use two different platforms: Google Merchant Center and Google Adwords.
Using Google Merchant Center:
Google Merchant Center will allow you to import data about your products on Google. You first need to create a data feed of all the products that you wish to list on Google Shopping. This data feed needs to respond to a certain number of attributes:
• ID: It's a unique code for each one of your products, even from different feeds.
• Title: The title of your product is important as it's what shows in Google results. That is why it should be as clear as possible.
• Description: This is where you can describe your products and include as many keywords as possible, as Google will cross the queries with descriptions to display the most relevant results.
• Link: Here, you should include the landing page that the customer will reach after clicking on your product on Google Shopping.
• Image link: You can fill in the link to your main product picture.
• Condition: You can inquire about the condition of your product whether it is: new, used or refurbished.
• Availability: For this as well, you can pick one of three options: in stock, out of stock, pre-order
• Price: You need to follow Google formatting when stating the price of your product. Learn more about it before submitting your data feed.
• Product identifiers: There are three attributes that will allow to identify your product by Google Shopping: brand, GTIN, MPN. You only need to fill two out of these three to be eligible.
• Google Product Category: You need to pick a specific category for your product according to the one already established by google. You need to make sure you are as specific as possible when picking the category.
• Product type: The difference between this attribute and the previous one is that there are no constraints by Google, and you can choose whatever type you think fits best for your product.
This data feed will have to be imported on Google Merchant Center using three different models: you can use a Google Sheets spreadsheet; you can plan data recovery from a file hosted on your website or you can locally important your file.
Keep in mind that you will need a minimum of 10 products from your online store before being indexed, and it takes 12 hours on average for the products to be reviewed and approved by Google.
Creating a campaign using Google Adwords:
After you've created the data feed and submitted it on Google Merchant Center, you can now start creating traffic on to your online store using Google Adwords. First, log in on Google Adwords using the same e-mail address as on Google Merchant Center and enter your bank information.
Now, all that is left for you to do is to add a new product campaign. You will have to fix a daily budget and a Cost-Per-Click. It refers to the price you (the advertiser) will pay to the publisher for each click on your ad. The Cost-per-Click is the same for all the products of the same campaign, so make sure to segment your products wisely.
There are other settings you can use to adjust your Google Adwords campaign. You can pick a name for your campaign, a language, a geographical area, as well as the start and end date of the campaign.