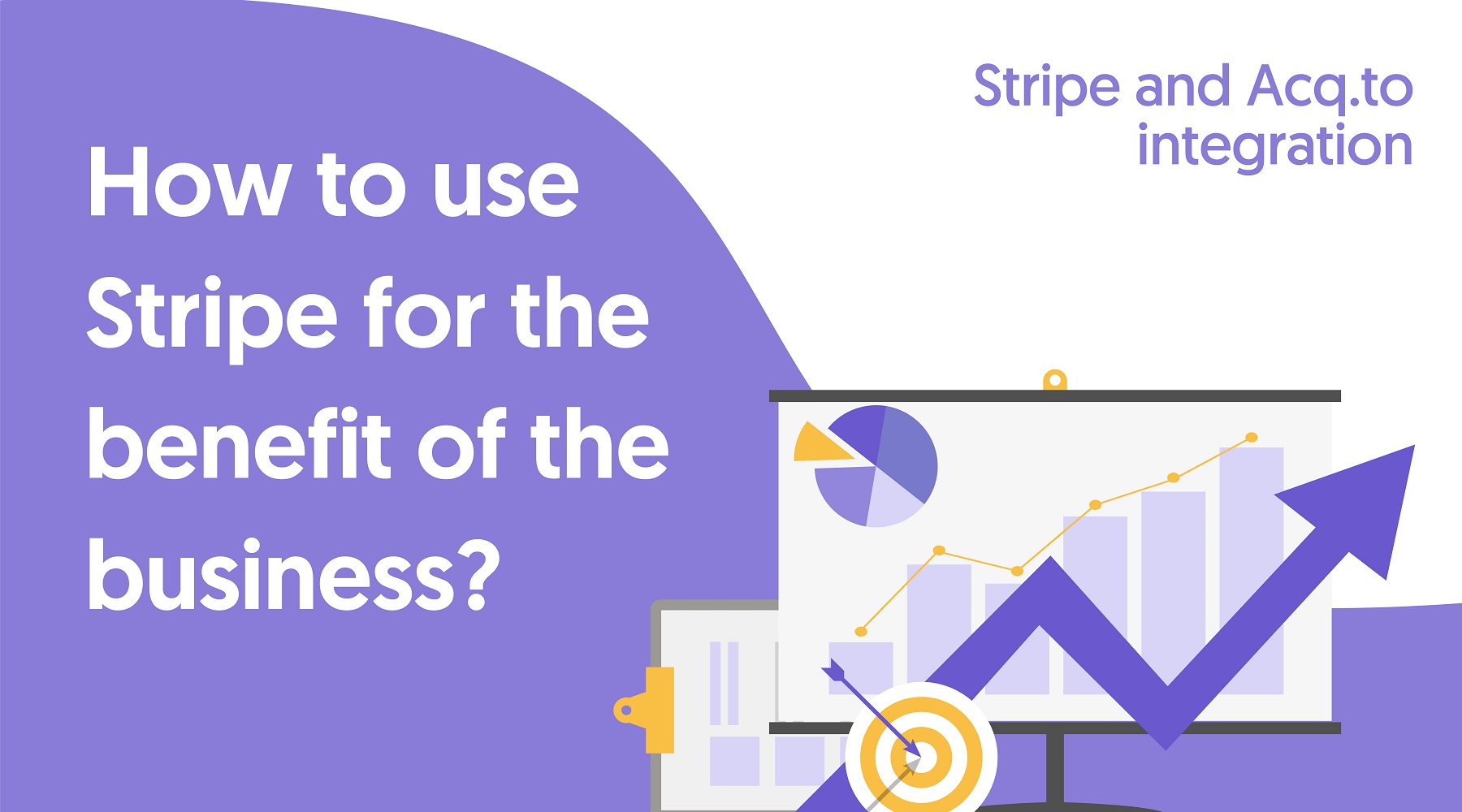 Nowadays, we can see a strong development of e-commerce sector. The statistics perfectly reflect the growth of the sector. E-Commerce sales are expected to reach $4.9 trillion by the end of 2021 worldwide, according to Statista.
Why we choose Stripe
The development of online trading is always followed by the development of contactless cashless payments. Those who use the Acq system services already know that in addition to a wide selection of tools for creating and configuring online selling websites, there is also a wide range of payments methods they can offer to their clients. But there are no limits for perfection. This idea gave rise to a new Acq and Stripe partnership.
Among a large number of online payment systems, Stripe is primarily distinguished by a reliable security system. It has been audited by a PCI-certified auditor and is certified to PCI Service Provider Level 1. This is the most stringent level of certification available in the payments industry. Taking this fact into account, you don't need to worry about compliant security and fraud detection.
A huge advantage of Stripe is that it works with more than 100 currencies and accepts both credit and debit cards as well Apple Pay and Google Pay payments. Your customers can make even more purchases, knowing that they can use the fastest payment method and not worry about the safety of their personal data.
How to configure Stripe integration
One more positive feature of the integration is the convenience and speed of implementation. All you need to do is create a Stripe account and specify its details in the Ord system in the "Payment methods" section.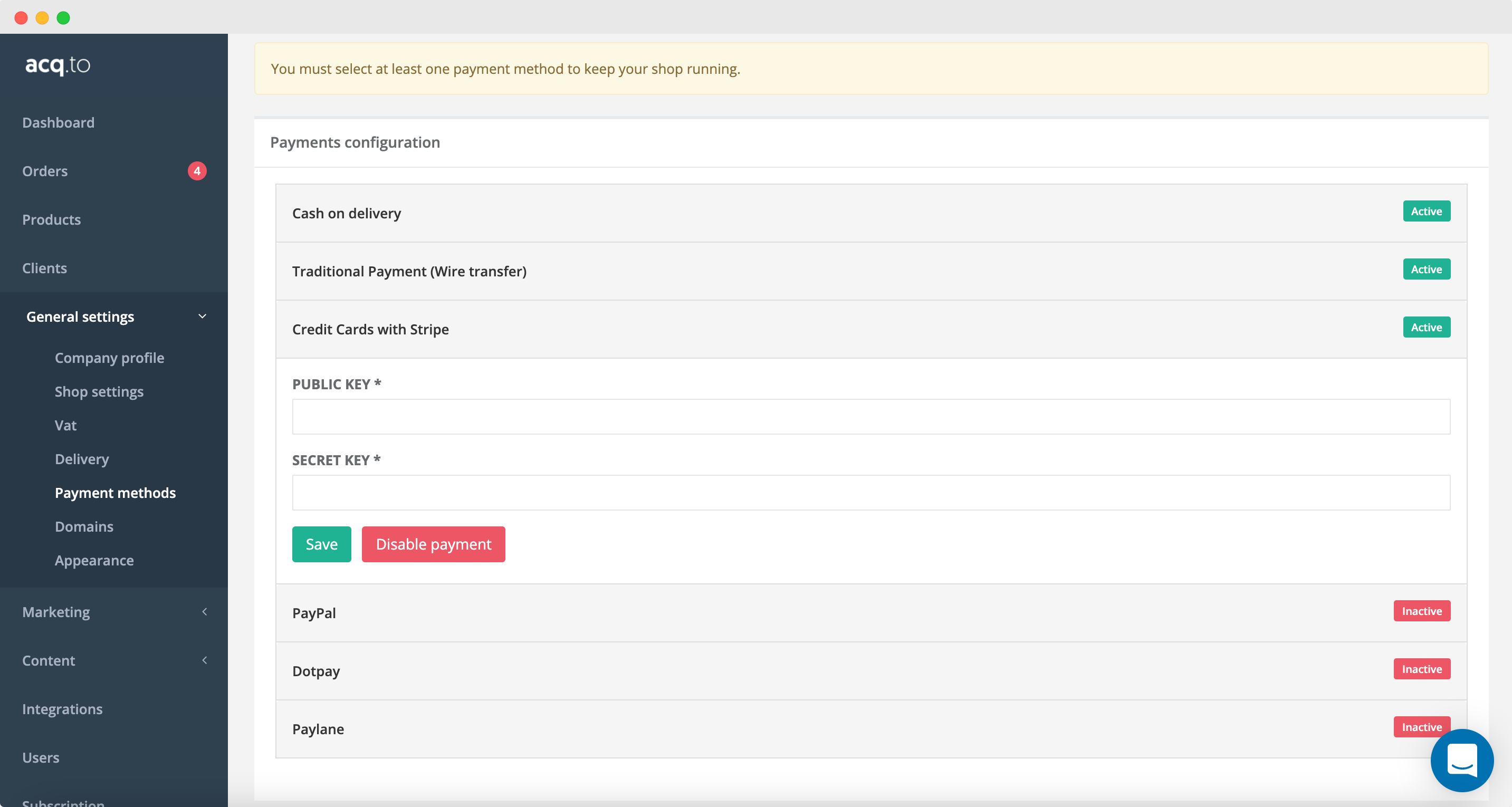 Users with Administrator permissions can access a Stripe account's API keys by navigating to the Developers section of the Stripe dashboard and clicking on API Keys.

Once the payment method is activated, your customers will be able to pay for their orders online using Stripe.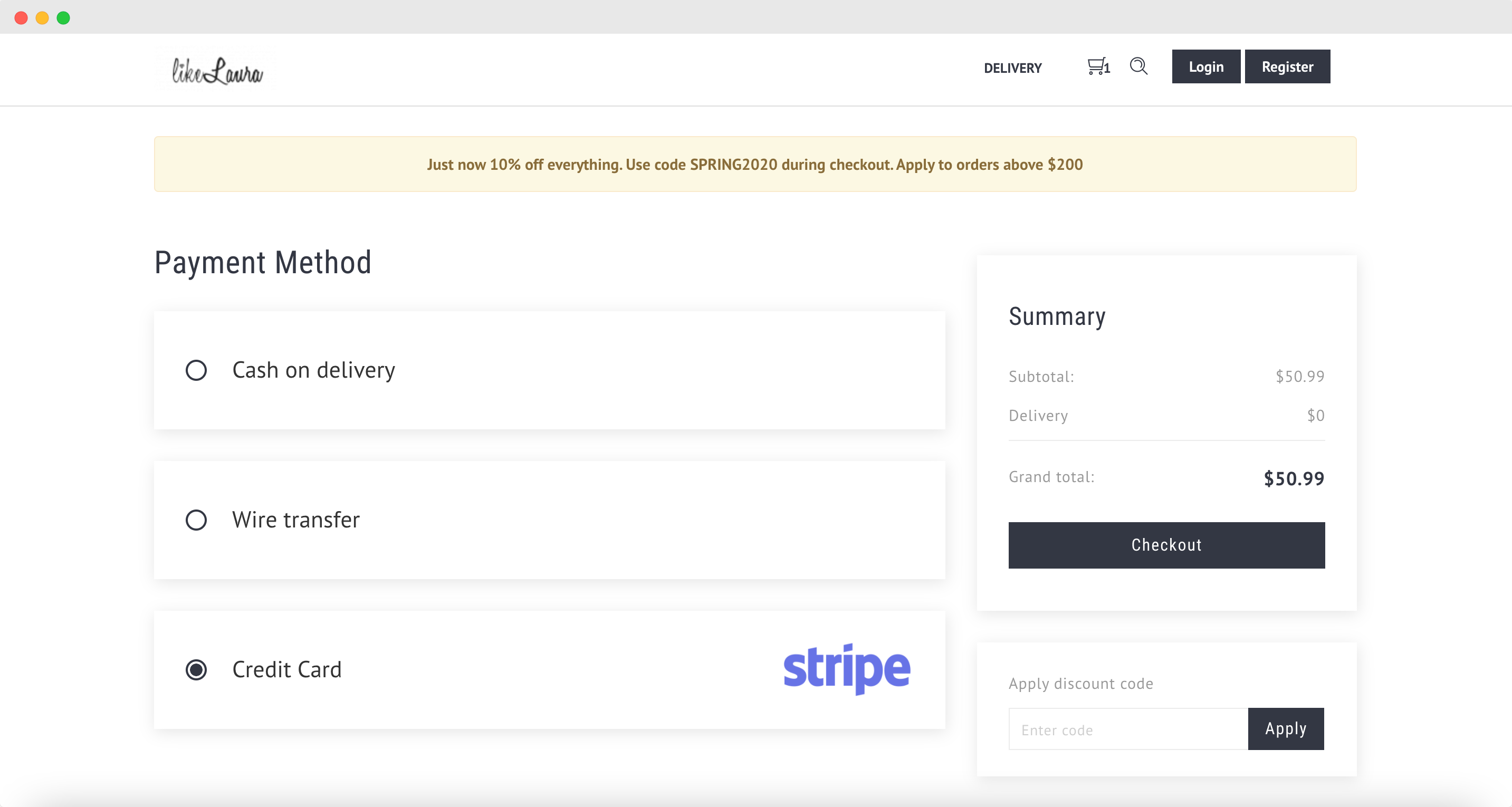 The checkout process is pretty straightforward! You customers will simply need to provide card details and that's it.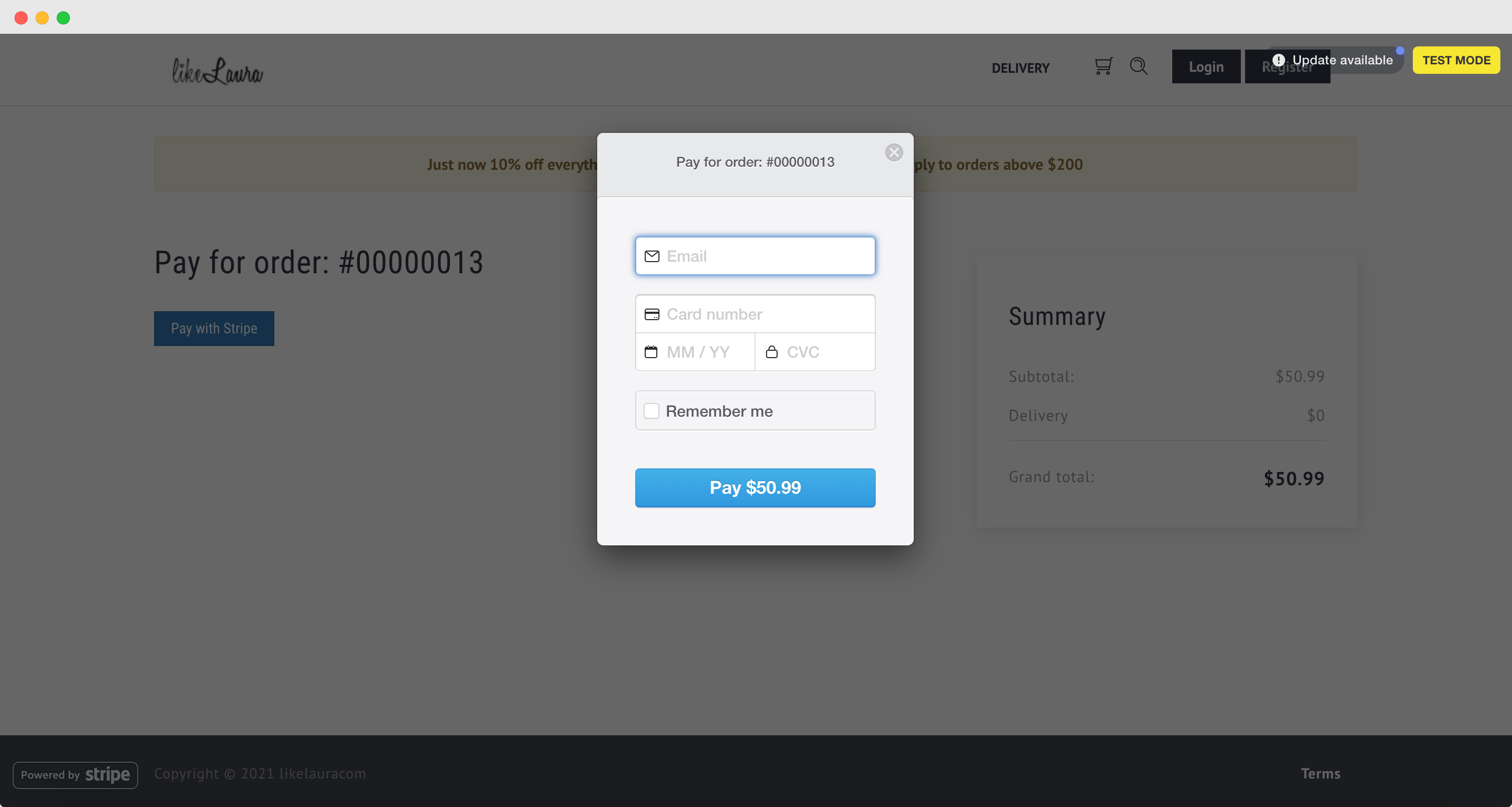 Thanks to the integration you are getting a powerful tool of keeping your business well-organized. Transparent reporting allows you to keep an eye on all the payments and focus more on other aspects of your web-site development.